Advances Magazine – School of Public Health – University of Minnesota
Fall 2021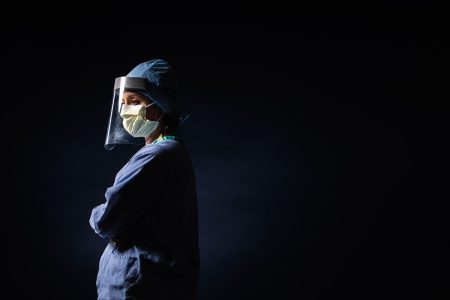 B
Burnout
SPH professor Ryan Demmer is studying the pandemic's impact on a long-standing problem for healthcare workers: burnout.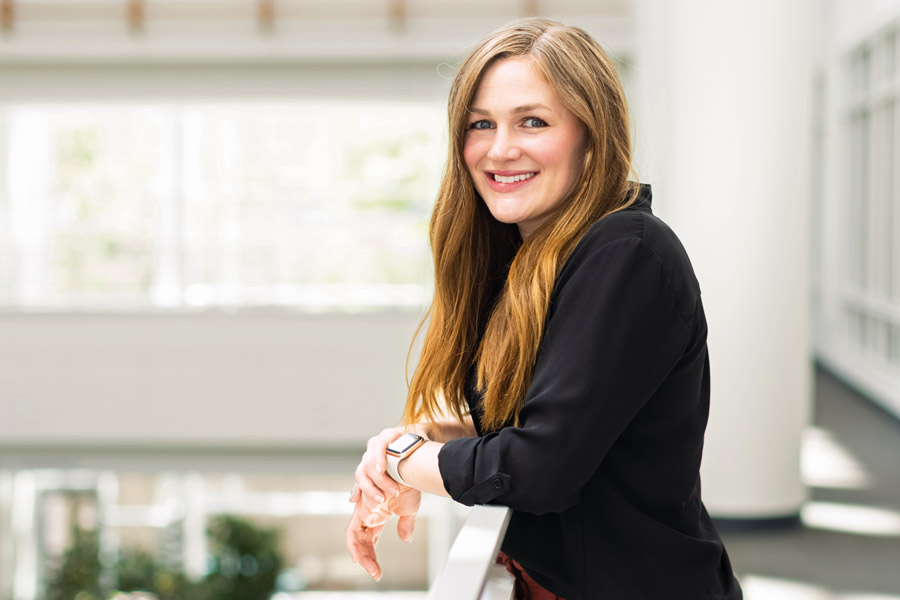 G
Guiding Minnesotans Through the COVID Storm
A Q&A with Kate Awsumb, MPH '10, Minnesota Department of Health deputy communications director, on the challenges of the past 18 months.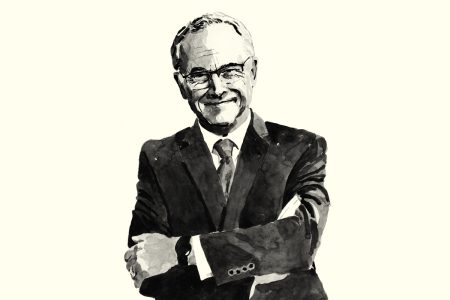 F
From the Dean
Dean John Finnegan writes about the public health threats of the pandemic and racism and bids farewell to 41 years at SPH, 17 of them as dean.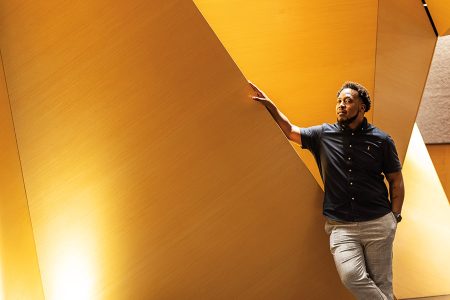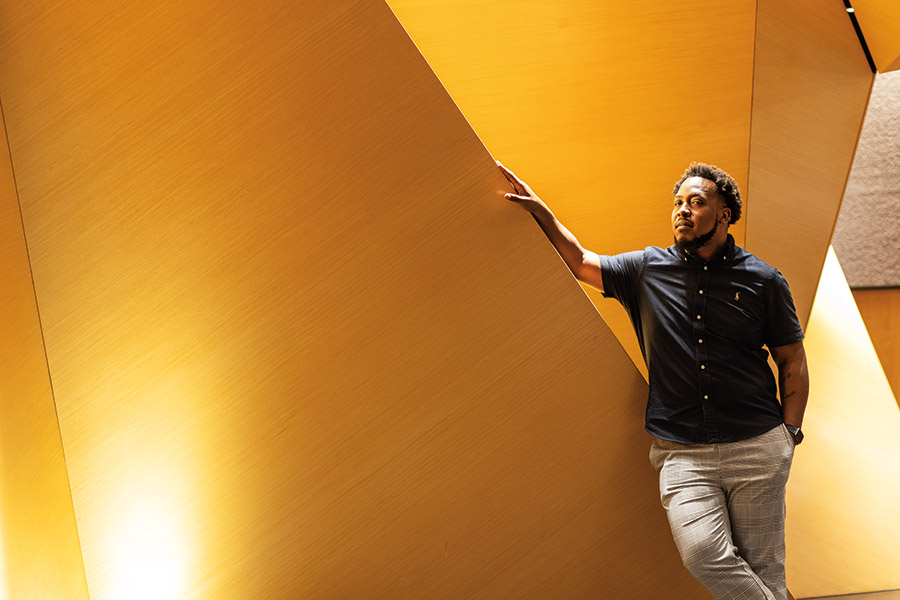 B
Becoming an Antiracist School
In July 2021, SPH launched a five-year Strategic Plan for Antiracism to expose and dismantle racism's influence wherever it is found, including within the school.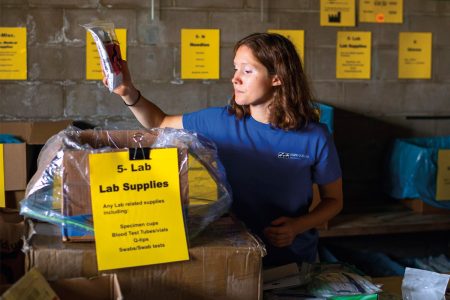 P
Partnering for Health
MPH student Anna Fryxell worked for a nonprofit that ships medical supplies from Minnesota to rural Bolivian communities for her applied practice experience (APEx).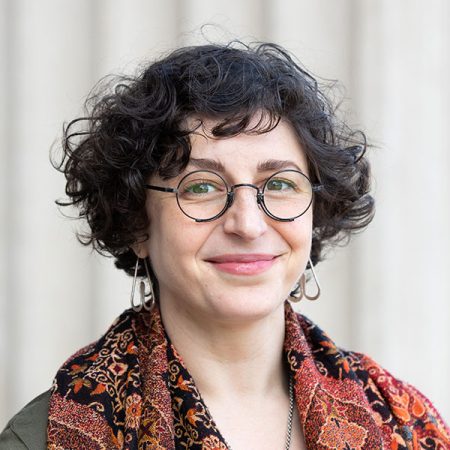 E
Expanding Our Depth, Breadth, and Reach
In 2021, SPH added innovative centers, education opportunities, and faculty, such as Associate Professor Sayeh Nikpay, above.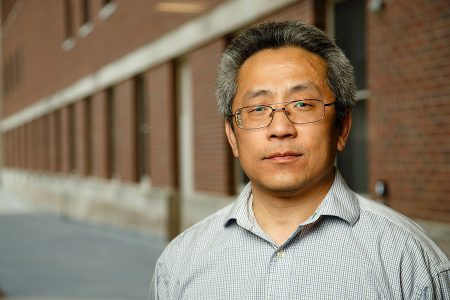 U
University of Minnesota Awards and Honors
The University of Minnesota awarded SPH students and faculty, including biostatistics professor Wei Pan, above, with some of its highest honors.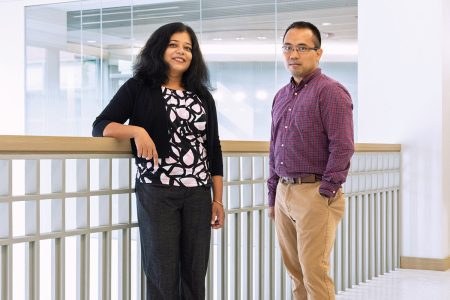 A
Analyzing Big Data to Understand the Developing Brain
A Q&A with biostatistics faculty Saonli Basu and Mark Fiecas, who are co-leading the analytics core at the new Masonic Institute for the Developing Brain.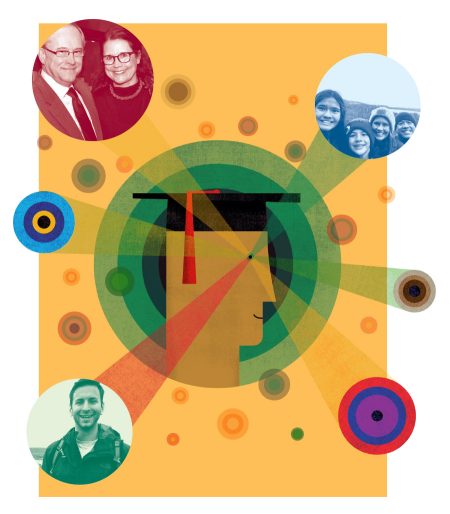 I
Investing in the Future of Public Health
Dean John Finnegan, his wife, Jan Finnegan (née Mosberger), and their parents established the Finnegan-Mosberger Family Fellowship to aid PhD-seeking students at SPH.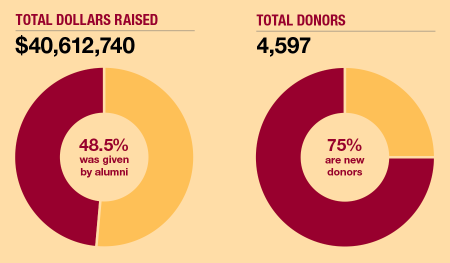 R
Record-Breaking Generosity and Support
SPH celebrates reaching its $40 million campaign milestone and the people who made it happen.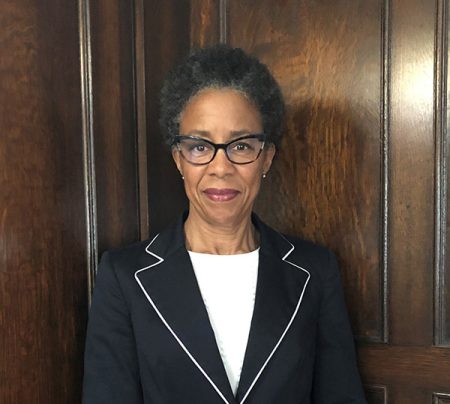 A
Alumni Awards
Alumni, including Dr. Julia Joseph-Di Caprio, above, contribute to nearly every aspect of SPH and the school honors them each year.