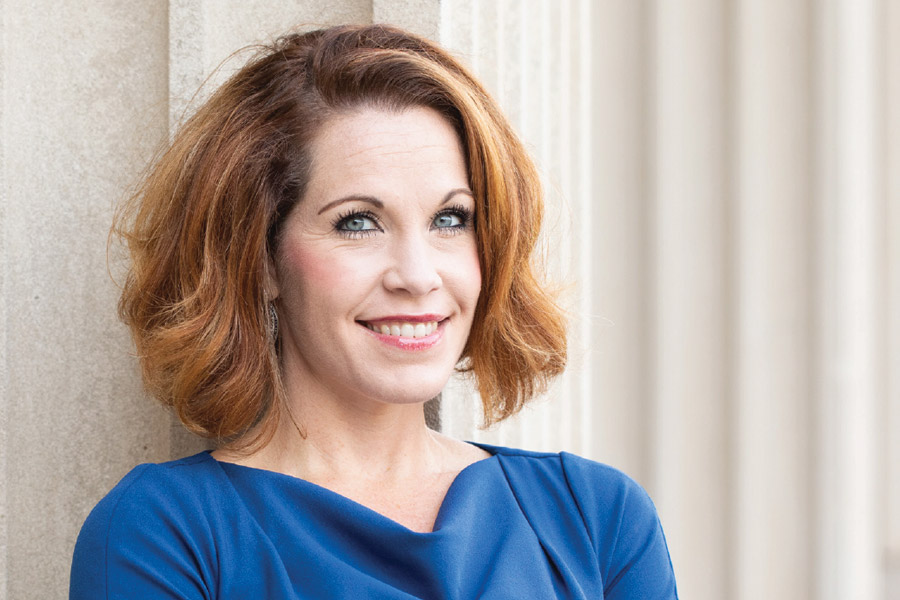 Dear SPH alumni and friends:
I couldn't be more proud and excited to be joining the leadership team at the School of Public Health (SPH). I'm originally from Wisconsin and am thrilled to be returning to my Midwest roots after spending 16 years living on the East Coast.
My development career of more than 13 years is grounded in healthcare and higher education fundraising and alumni relations. My fundraising experience is broad and diverse, particularly around motivating donors to engage in philanthropy in underserved communities to increase access to healthcare and education.
Prior to joining SPH, I led philanthropy efforts at two large Southern New Jersey non-profit organizations: Stockton University and Inspira Health. During my tenure at both organizations, we completed the most ambitious campaigns in the history of each institution. Equally important, we used those campaign dollars to create scholarships and programs, providing direct benefit to populations in greatest need. My experience at Inspira sparked my love and interest for public health. Through the generosity of local philanthropists, we were able to provide education, resources, and programs to address food insecurity, mental health, and substance abuse. Philanthropy played a profound role in filling the critical gaps in public health funding and provided the means to address significant health and racial inequities.
SPH has a vital mission ahead of it as we embark on the final year of our campaign, Driven: Shaping a Future of Health. Since 2012, more than 4,000 philanthropic partners have invested in the school, bringing total dollars raised to $33.2 million. This success was possible in very large part because of the wise and sustained leadership of our campaign chair Brian Osberg. As we work to reach our campaign goal of $40 million, we have made racial justice and COVID-19 priority areas for giving and we will use this support to shape our student's success, develop our world-class faculty, and enhance our research and partnerships. If you'd like to help advance this vital mission, please contact me. 
I am deeply grateful and humbled to be leading the philanthropic efforts for SPH. I can't think of a more important time to work in public health and I am committed to building upon the strong foundation of giving and alumni pride. Our school is uniquely positioned to lead during this difficult time as we tackle COVID-19 and address racial health disparities through science, practice, and policy. As we move forward, I will look to our alumni, donors, faculty, staff, and students to join with me in our continued pledge to social change.
It is a privilege to serve as the new chief development officer for our school.
Sincerely,
Jess Kowal