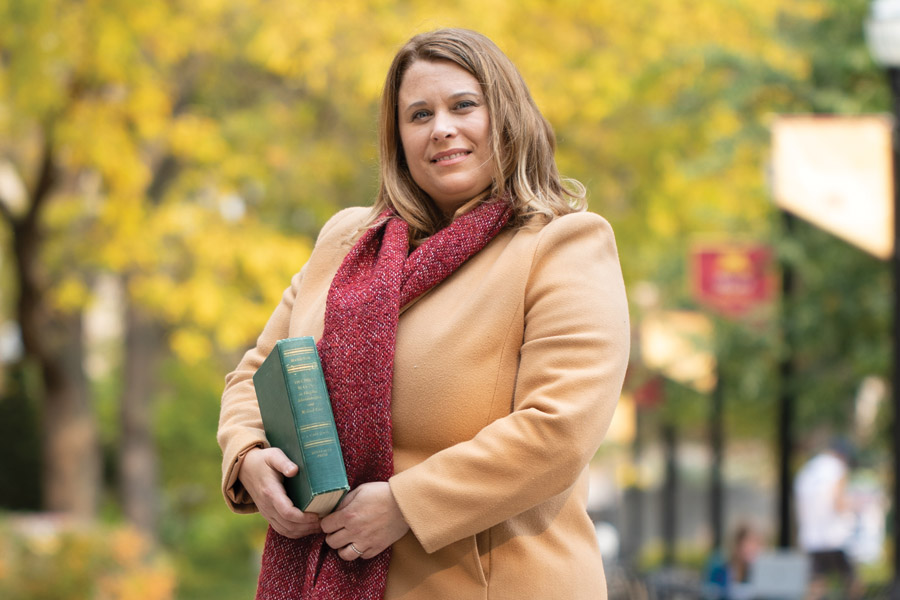 The School of Public Health's Master of Healthcare Administration (MHA) is perennially one of the top programs in the country and currently ranked #2 by U.S. News and World Report. One reason for its success is the method students are taught to solve major organizational problems. Called the Minnesota MHA Problem Solving Method, it is now being offered in a new textbook titled, Applied Problem-Solving in Healthcare Management.
The Minnesota Way
MHA program founder James A. Hamilton created the method in the 1940s. Hamilton was a renowned hospital operations consultant and one of the first healthcare administration educators. He realized that in order to solve problems, you need to define them well, so he developed a 14-step approach to define problems and identify realistic solutions.
"The Minnesota Problem Solving Method has been taught to generations of MHA students," says MHA Program Director and Professor Jean Abraham. "It is an integral part of our curriculum and a point of distinction for us."
Justine Mishek, co-author of the new textbook, is a senior lecturer for the MHA program and the lead instructor for teaching the approach.
"The Minnesota Method teaches students to break down complicated problems and ask the right questions to properly define underlying issues," says Mishek. "It also provides a common language that students, our alumni, and industry leaders can use to study and act upon problems."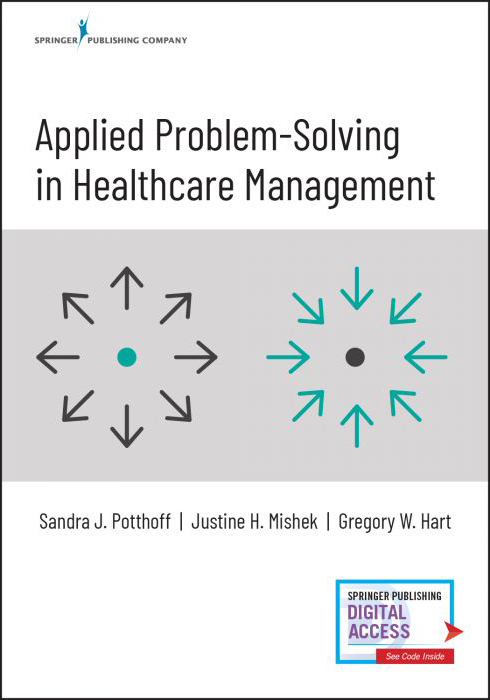 The modern iteration of the method is conducted in three major phases:
Define: Work with stakeholders, define problems, group them into categories, and develop key questions to ask and answer.
Study: Search for the root causes of problems, develop alternative solutions, and lead decision making to draw conclusions.
Act: Articulate final recommendations, determine key audiences to support solutions, gain acceptance of the remedies, and prepare for implementation.
Learning from — and through — experience
An essential component to understanding the method is learning how it works with real-world problems.
When Rachel Kuhnly (MHA '19) was a student, Allina Health in Minneapolis asked her problem-solving team to evaluate if and how a hospital-at-home program would be helpful and feasible for the organization to offer. In such programs, patients who are mildly sick with certain conditions are cared for at home, virtually, and are monitored through electronic devices and telehealth visits, freeing up hospital beds for more critically ill patients.
Kuhnly and her team used the Minnesota Problem Solving Method and proposed a hospital-at-home care model and specific implementation considerations to Allina.
"With the method, we were able to understand the problems associated with a hospital-at-home program and what to recommend that would be advantageous for Allina as well as patients and families," says Kuhnly.
Allina leadership was happy with the plan, with a final decision and implementation projected far into the future. Then COVID-19 struck. A hospital-at-home program turned out to be a good solution to keep patients safely cared for at home and keep hospital beds available for COVID-19 patients. Allina asked Kuhnley to lead the implementation less than a month after the first COVID-19 case in Minnesota.
Getting it in Writing
Given the success of the method, alumni and instructors in other MHA programs around the country wanted to use it in their own courses and training programs. The textbook was born.
To write the book, Mishek teamed with longtime instructor Gregory Hart (MHA '76) and lead author and Associate Professor Emerita Sandra Potthoff. The 300-page book formalizes the process and the mindset around using the method; addresses how to eliminate various forms of decision bias; and offers opportunities to practice the method through tools and cases.