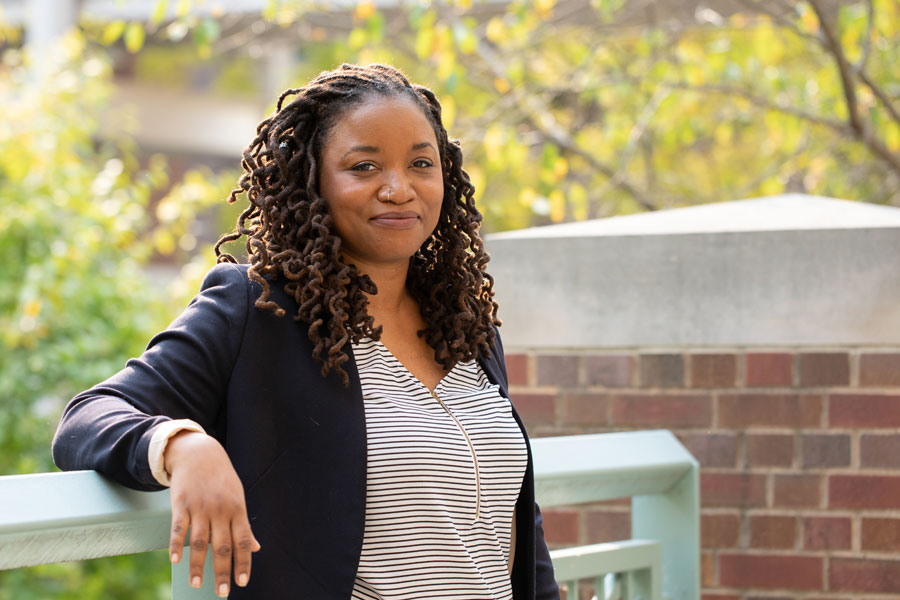 In 2019, the School of Public Health (SPH) expanded efforts to make the school a more diverse and welcoming place by stepping up recruitment of Black, Indigenous, and people of color among students, staff, and faculty.
"Academic and professional public health do not reflect well the diversity of the nation or the state, and to change that, we needed better-focused strategies right here in our school," says SPH Dean John Finnegan. "Feedback from previous years told us that Black, Indigenous, and students of color not only wanted increasing diversity, but also an accepting and more welcoming climate in the school."
The school's work began to show progress when it came to the composition of its community — 21% of the faculty are now non-white compared to 9% in 2004, and 31% of incoming students in 2020 are Black, Indigenous, and students of color. But SPH still was not the school it aspired to be.
"If the values of SPH and public health, in general, are to mean anything, social justice has to be at the center of our work."

Lauren Eldridge
When George Floyd was murdered on May 25, the school's efforts took on new urgency that included an uncompromising self-examination of where racism lurked in its teaching, research, engagement, and school community. Groups of students, faculty, and staff demanded further school-wide changes and accountability. Their involvement was a catalyst for even more action and made it imperative that SPH exemplify and live two of its core and guiding values: Different Perspectives Make Us Stronger and Health is a Human Right.
"Several SPH students and alumni — those of color in particular — were very vocal about their experiences at the school and it was apparent that we needed to do more, and quickly," says Lauren Eldridge, associate director of diversity, equity and inclusion, who gave a presentation to new students this fall called "Race, Racism, and Public Health."
Anti-racism and anti-oppression are now central to the school's mission and Eldridge is leading the effort to transform and rebuild the SPH community and the school. Part of that effort will entail crafting a community-driven strategic plan to guide solid, trackable movement toward change.
"This work is a big shift for a relatively old organization," says Eldridge. "It will take time and lots of effort, but it is absolutely imperative. If the values of SPH and public health, in general, are to mean anything, social justice has to be at the center of our work."
As SPH confronts racism and inequity in the school and beyond, it needs to prove that its efforts are not just lip service, but a fundamentally new way of being. And it is learning how to become actively and sustainably anti-racist.
"This is a journey that can never end," Finnegan believes. "Every generation that embraces values central to public health must give its best to remake the field as fully supportive of equity, justice, diversity, and anti-racism. We owe it to ourselves and to all who come after us."