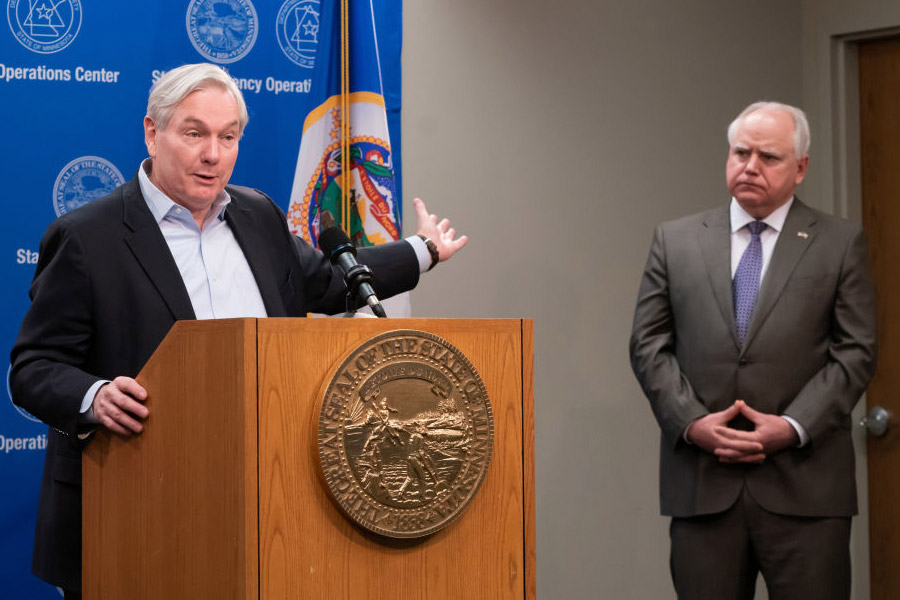 Regents Professor of Public Health Michael Osterholm (PhD '80, MPH '78, MS '76) has been preparing for this pandemic his entire career. A pioneer in the epidemiology and control of infectious diseases, he is known for being ahead of the curve on disease threats and for his unrelenting efforts to raise awareness and spur action. Osterholm directs the Center for Infectious Disease Research and Policy (CIDRAP). Since February, he has been speaking to the media and is featured on local and national radio and television programs — often several times a day.
Osterholm's expertise and experience make him a much sought-after source, but it is his effectiveness as a communicator that sets him apart. His folksy straight talk brings concepts that are hard to understand down to earth. Osterholm uses analogies as a kind of lingua franca to convey virus spread, infection control, and containment measures.
On November 9, President-elect Joe Biden named Osterholm to his Transition COVID-19 Advisory Board. During a time when the virus is surging across America, Osterholm joins a small cadre of the most respected infectious disease experts in the world to help get the pandemic under control, avoid another spike in infections, and manage a vaccine roll-out. Osterholm's voice is vitally needed and the United States is fortunate to have him helping to lead these efforts.