RESEARCH
A domestic violence perfect storm
Domestic and sexual violence are increasing during COVID-19 and the pandemic has stretched resources thin — such as law enforcement response, women's shelters, and access to legal advocacy. Its inherent stressors combined with public health prevention measures give victims little flexibility for leaving their homes. Associate Professor Ruby Nguyen is raising awareness of and researching solutions for this crisis to help legislators decide how to fund services not just right now, but in preparation for future  emergencies and for when women emerge from violent relationships.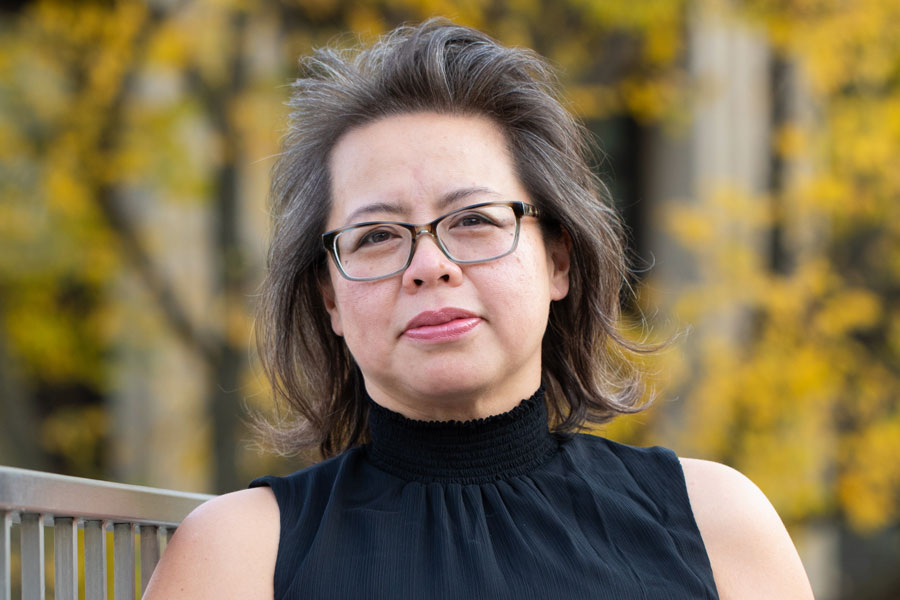 ---
DISCOVERIES
Unequal deaths
In Minnesota, it appears that white people are suffering the most COVID-19 deaths. But research from SPH lecturer JP Leider shows that's not the case. After accounting for age and demographics, Black Minnesotans are experiencing excess deaths at over five times the rate of white Minnesotans, a finding that provides further evidence of health disparities worsening in Minnesota during the pandemic.
Leider's colleague Associate Professor Sarah Gollust investigated how people across the U.S. perceive disparities in COVID-19 deaths. She found through a national survey that more than 80% of respondents agreed that there were age- and health condition-related disparities in COVID-19 mortality, while only 52% agreed that there were disparities in deaths by socioeconomic factors and race. Political partisanship and information sources used by respondents were associated with their perceptions of socioeconomic and racial disparities.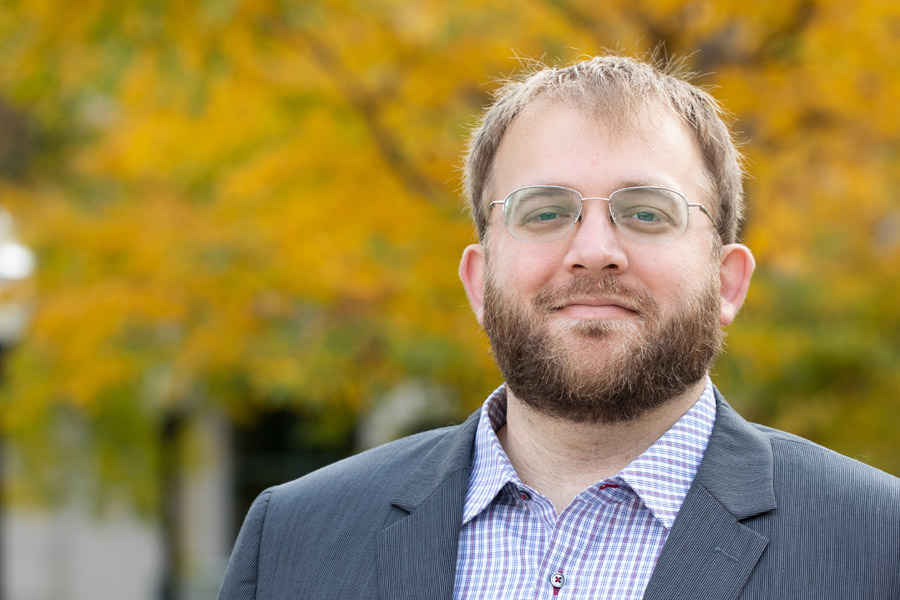 ---
ON THE GROUND
Building a model for a brand new disease
From March through June, Associate Professor Eva Enns and Professor Shalini Kulasingam have spent much of their time using modeling to help inform Governor Tim Walz's decisions about COVID-19. Working in partnership with the Minnesota Department of Health (MDH), Enns and Kulasingam, along with their team, built mathematical models to show how different mitigation strategies or increasing ICU beds, for example, could delay or reduce peaks in infections and deaths. Enns and Kulasingham, along with SPH and MDH, released the code behind the "Minnesota Model," allowing anyone to download and play with the model in an interactive manner.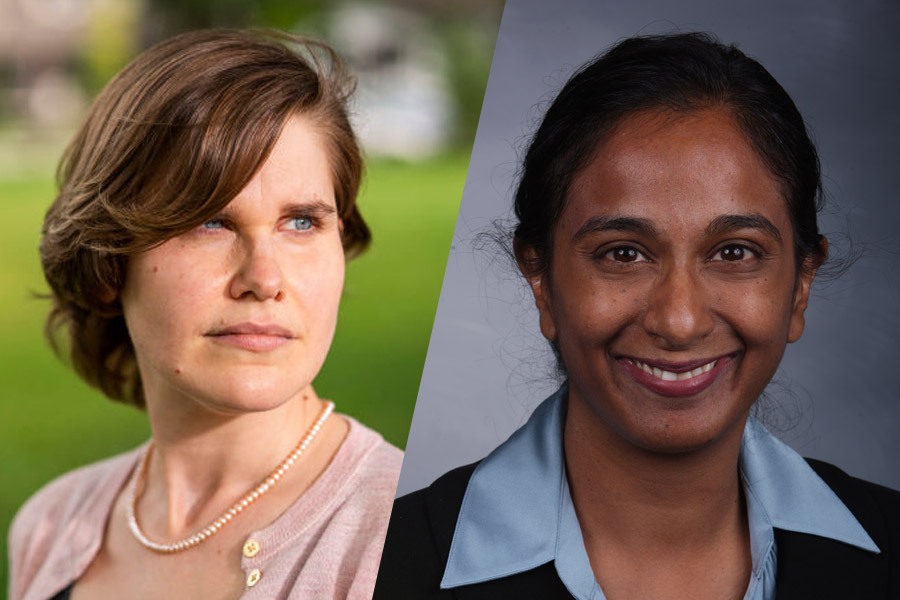 Keeping Immigrant Dairy Workers Safe from COVID-19
Minnesota dairy producers, like those in the rest of the U.S., could not manage without immigrant workers, most of whom are Spanish speakers. The Upper Midwest Agricultural Safety and Health Center (UMASH), through its Immigrant Dairy Worker Health and Safety Project, has been working with this population for several years. Now, with COVID-19 as an added concern, the project is developing and adapting prevention recommendations for producers and agricultural workers in Spanish and English, says Chela Vázquez, project coordinator and trainer. Through a partnership with Community Health Services Inc., the project also makes in-person health and telehealth services in Spanish accessible to agricultural workers around Rochester, MN.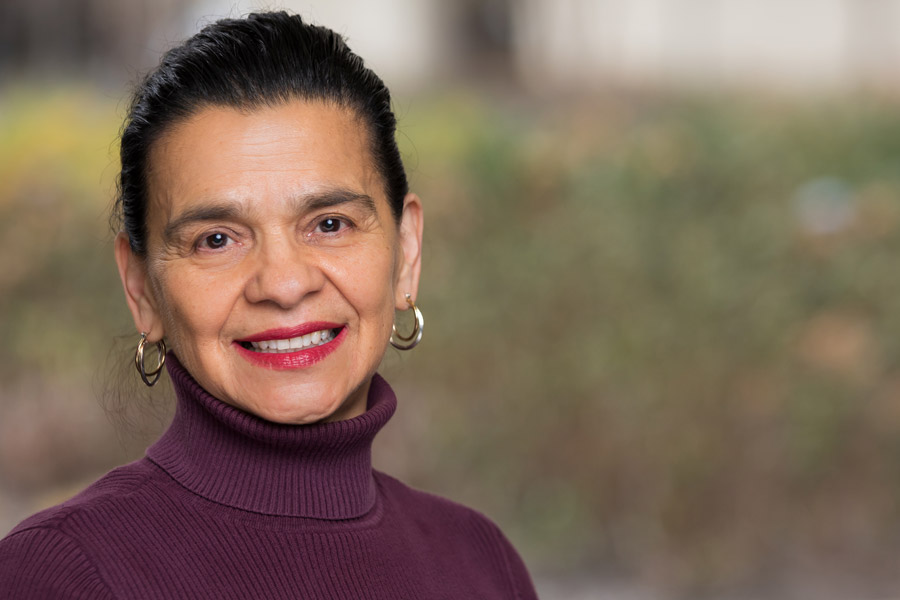 First in the country
Jeff Friedman (MHA '93) is vice president of operations at EvergreenHealth in Kirkland, WA, the first organization in the country to deal with widespread community-acquired cases of COVID-19. Since March, Friedman has supported EvergreenHealth's lab in expanding its COVID-19 testing capacity, including determining how to source supplies, which tests to offer, and prioritizing testing with limited resources. "This epidemic has really shown the connection of the various components of the healthcare sector — from public health, to providers, to policy-makers, to private sector, to researchers — all wrapped up in the economic reality of dealing with a global event," he said in July.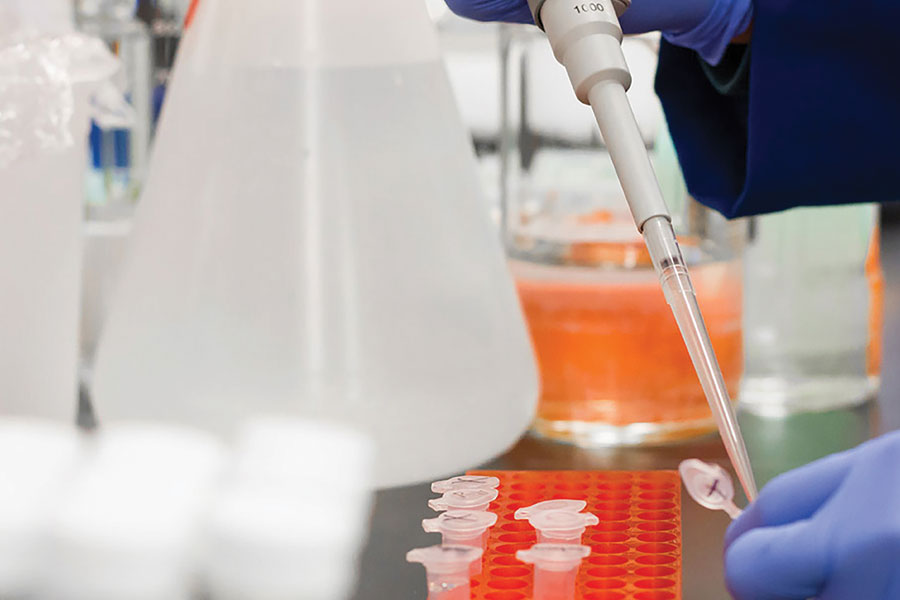 Help when you need it
During the COVID-19 outbreak, Chelsea Georgesen (MPH '12), a policy specialist at the Minnesota Department of Human Services focusing on Medicaid eligibility, is making sure that Minnesotans continue to have access to needed health care coverage, or can get access to coverage given unusual and difficult circumstances. For people who are isolated or quarantined, getting mail or even signing an application form might be impossible. "With so many people experiencing job loss or wage cuts right now, Minnesota's public health programs are a critical lifeline for individuals and their families. Our work ensures that the people who need health care coverage can get it," she said in June.
Leading the response
Managing a pandemic for a city and a state is probably a once-in-a-lifetime experience. Not a lot prepares anyone for the novel logistic and budget challenges or the personal protective equipment (PPE) and testing kit shortages of the last nine months.
Two SPH alumni are working together during the pandemic and heading up vital areas of our state's response: Minneapolis Health Commissioner Gretchen Musicant (MPH '85) and Kris Ehresmann (MPH '90), director of the Minnesota Department of Health's Infectious Disease Epidemiology, Prevention, and Control Division. And ahead for them both is the enormous task of vaccine deployment.
Ehresmann says six things are helping her lead through this crisis:
My team: Members are predominantly SPH trained, meaning I'm working with the best team possible.
Purpose: I reached the rule of 90 in January (age + years and months of public service = at least 90) and I could have retired then, so this work I'm doing is all about supporting the team.
Perseverance: The pandemic is like experiencing several marathons already, and we aren't done yet.
Humility: As good as your experience and training may be, you are still learning as you go with COVID.
Sense of humor: If we weren't coming up with phrases such as "avoiding dumpster fires," "flaming volcanoes," or "setting up lawn chairs in the seventh ring of hell," we would be in tears — being able to laugh helps you through some very painful and trying times.
My family and my dog: They keep me grounded.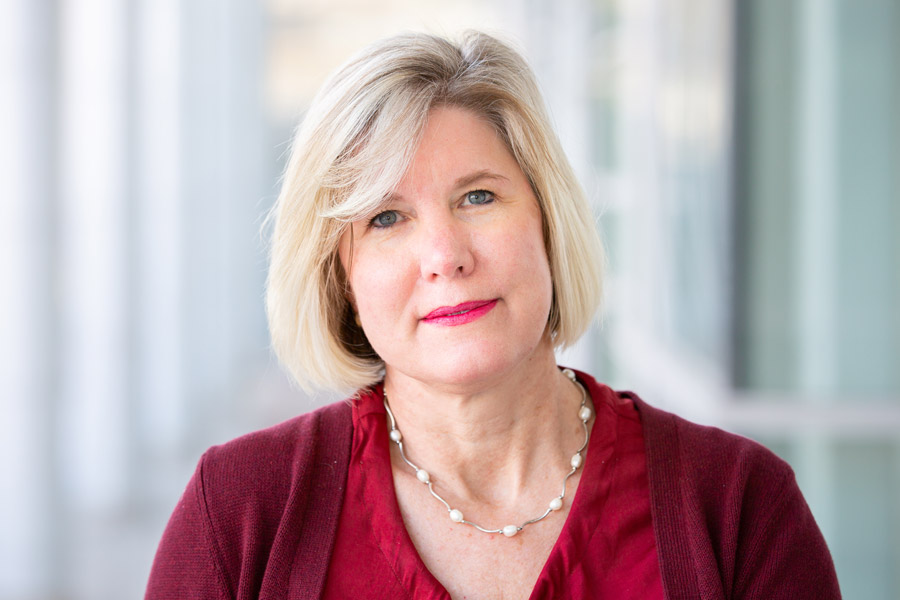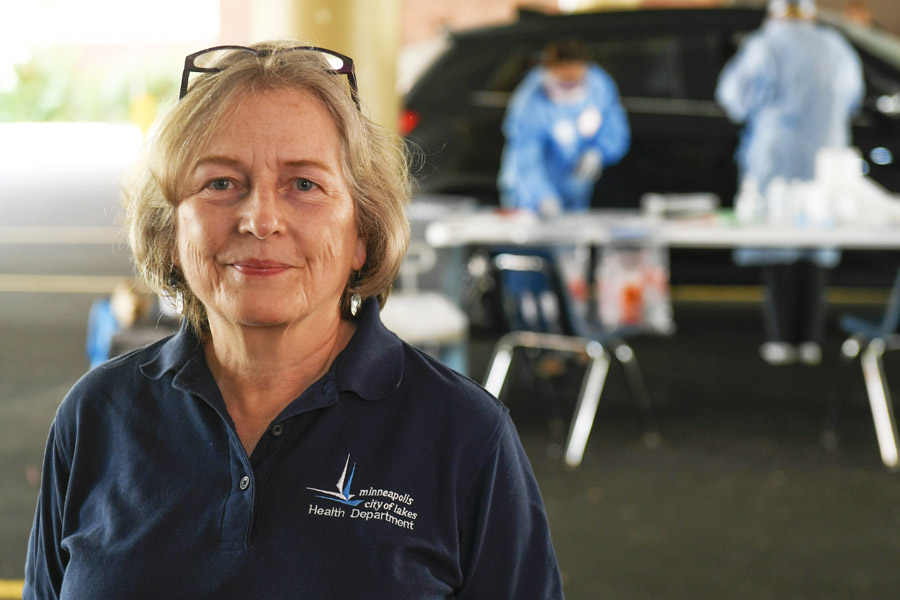 ---
MEDIA COVERAGE
Our experts are called on daily by the media to bring clarity and scientific knowledge to a range of topics critical to understanding and managing the COVID-19 pandemic.
23,569
Total media mentions (Jan-Sep 2020)
86 per day
Average media mentions (Jan-Sep 2020)
6,958
Minnesota stories (Jan-Sep 2020)
12,759
National stories (Jan-Sep 2020)
3,781
International stories (Jan-Sep 2020)
Getting a COVID-19 Vaccination
"It's a very personal decision. But the benefits for the public really do rely on a lot of people making this decision in a certain direction, all together, relatively quickly."


SPH Assistant Professor Kumi Smith, Minnesota Reformer
---
TRUSTED EXPERTS
SPH provides expert guidance when the world needs it most
Since the pandemic began, SPH experts have been in the news at an astonishing rate, providing clarity to the media, policymakers, health care leaders, health departments, and others. 2020 saw a 524% increase in media mentions featuring pandemic-related quotes or research from SPH faculty. Below are a few recent media examples of the topics they cover: